DLDS-S361A Instrumentation and Intelligent Sensing Technology Applicationn Trainng System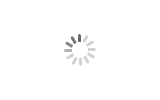 DLDS-S361A Instrumentation and Intelligent Sensing Technology Applicationn Trainng System
1.the process control training equipment adopt typical instruments common-used in the industry, like pressure,temperature, flow, liquid level, etc., with a variety of instruments that are close to the industrial site. Investigate the contestants' selection and installation skills of instruments and meters.
2. The process control teaching equipment is adopted for china vocational skills competition, adopts an open installation form, and the installation form of the equipment can be displayed in front of the students more intuitively
I. Overview
The DLDS-S361A Instrumentation and Intelligent Sensing Technology Applicationn Trainng System is one kind of process control teaching equipment, it include product flexible batching system, product flexible deep processing system, product flexible post-processing system, digital networked intelligent measurement and control system, production process visualization platform, multi-functional operation platform, etc. It integrates temperature, flow, pressure, liquid level and weighing , and can realize PID control of various process parameters. it is one ideal technical training equipment for process control training skills.
Besides DLDS-S361A model, we also have DLDS-S361B type.
II. Technical spec
1.Working power supply: AC220V ± 10%, 50Hz.
2.Floor size: overall layout size 8000mm * 800mm * 1850mm (L)×W×H )
3.Working environment: temperature 5 ℃ - + 40 ℃, relative humidity < 85% (25 ℃).
4.Safety methods: it has multiple protections of over-temperature, overpressure, liquid level alarm and emergency stop.
5. PLC: Siemens S7-1200 series.
6. DCS control system.
III.Training project including:
1. PLC programming application
2. Communication application between PLC and touch screen
3.Smart meter communication application
4. Communication between DCS and PLC;
5.Application of upper configuration software;
6.Application of bus communication technology;
7.Application of industrial automation network;
8.Application of over control instrument technology
9.Application of sensor detection technology;
10.Application of process control system;
11.Application of pressure PID regulation;
12.Application of temperature PID regulation;
13.Application of flow PID regulation;
14.Application of liquid level PID regulation;
15.Ratio control application;
16.Wiring and application of electrical control system;
17.Application of heat source;
18.Application of cold source;
19.Cognition and application of production technology.
IV.FAQ
1. What kind of price terms we can choose ?
Dolang provide EXW, FOB, CIF, CFR and other price terms based on communication.
2. What can Dolang do for the teachers?
a) Dolang group has own vocational school, which is specially responsible for the training of teachers. Our national teacher training courses and provincial teacher training courses all cooperate with Dolang school;
B) Dolang has a large number of Chinese vocational college resources, which can also be used for teacher training in your country.
3. What is the lead time?
Dolang provide a 50days lead time for clients, if you have special demands, pls communicate with project manager.
4. Is that possible get training at site service?
Yes, Dolang also provide training at site service, it is chargeable for user.