Elevator Electrical Connection and Commissioning Training and Assessment Equipment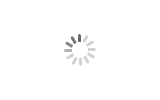 Elevator Electrical Connection and Commissioning Training and Assessment Equipment
Dolang

Jinan

60 days

100 units per year
The device is an electric training evaluation platform developed according to the current electrical safety adjustment and maintenance requirements of real elevators. It is suitable for elevator related professional and vocational qualification centers such as building automation and electromechanical automation in various vocational colleges and technical schools, Training and evaluation agencies.
DLWD-DTDQ Elevator Electrical Connection and Commissioning Training and Assessment Equipment
Equipment introduction
The training device is manufactured according to the most common commercial elevator structure, is made of simulated commercial elevator components, has the same structure as the actual elevator shaft components, and has almost all the functions of the actual elevator shaft components. In fact, it can be seen as simulating a miniaturized elevator shaft structural component. Since almost all of its components are made of commercial elevator assembly materials, it is easy to observe and understand the entire elevator shaft structure. Each action in the installation and commissioning process of the elevator shaft can also be seen at a glance, and the actual hands-on operation can be repeated. It enables students to understand and master the structure of the elevator shaft and its action principle more intuitively and thoroughly, and achieve the effect with half the effort. It is therefore particularly suitable for teaching.

Technical parameters
1. Input power: AC380V±10% 50Hz three-phase five-wire
2, Size: about 1570 × 1140 × 2000mm (subject to the actual design)
3. Safety protection: buffer device
4, Electrical protection: emergency stop, overload, over current, short circuit, leakage protection
5, Device capacity: <1.5KVA
6, Working environment: -10 ° C --- 45 ° C, relative humidity: ≤ 90% RH (25 ° C), altitude <3000m
7, Equipment weight: <1000KG
Training content
1. Connection and commissioning of the elevator electrical lighting circuit;
2. Elevator electrical safety circuit training project
3. Connection and debugging of elevator electrical main control circuit;
4. Connection and commissioning of the elevator electrical safety circuit;
5. Connection and commissioning of the elevator traction unit;
6, Maintenance circuit, brake and operation training project
7. Maintenance of the fault code of the physical elevator controller.
FAQ
Q1. What other services can Dolang provide besides teachingequipment?
Answer: Curriculum standard, teacher courseware (PPT), teaching equipment training list, examination question bank, classroom task list, students' books (learning materials), teaching software, etc
Q2. What kind of certification?
Three system certification ISO9000, ISO14001, OHSMS28001; CE certification, SGS certification and Dolang are gold medal members of worlddidac.
Q3. What can Dolang do for our teachers?
Answer: a) Dolang group has Shandong Dolang vocational school, which is specially responsible for the training of teachers. Our national teacher training courses and provincial teacher training courses all cooperate with Dolang school;
B) Dolang has a large number of Chinese vocational college resources, which can also be used for teacher training in your country.
Q4. What kinds of training methods will Dolang provide?
1. We supply you detailed manual books, video and online training service.
2. We supply you training at site, we can send engineer to your place for training
3. You can send your people come to Dolang for training.