DLIM-441 Intelligent Manufacturing Training Equipment Industry 4.0 Training System Industry 4.0 Lab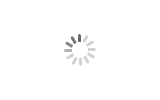 DLIM-441 Intelligent Manufacturing Training Equipment Industry 4.0 Training System Industry 4.0 Lab
Dolang

Jinan

60 days

100 units per year
DLIM-441 Intelligent Manufacturing Training Equipment Industry 4.0 Training System Industry 4.0 Lab
This platform is technical teaching equipment Intelligent Manufacturing Training Equipment, it involves knowledge and skills in intelligent control technology, numerical control technology, industrial robot technology, pneumatic technology, sensor technology, electromechanical integration technology, industrial engineering technology, software technology, automation technology, online measurement technology and other fields. The engineering education equipment is used for industry 4.0 training system in industry 4.0 lab, and the educational training equipment uses in vocataion school labs, the technical vocational didactic equipment used in TVET schools and training centers for vocational training equipment
DLIM-441 Intelligent Manufacturing Training Equipment Industry 4.0 Training System Industry 4.0 Lab
This platform is technical teaching equipment Intelligent Manufacturing Training Equipment, it involves knowledge and skills in intelligent control technology, numerical control technology, industrial robot technology, pneumatic technology, sensor technology, electromechanical integration technology, industrial engineering technology, software technology, automation technology, online measurement technology and other fields. The engineering education equipment is used for industry 4.0 training system in industry 4.0 lab, and the educational training equipment uses in vocataion school labs, the technical vocational didactic equipment used in TVET schools and training centers for
vocational training equipment
Besides DLIM-441, we also provide different kinds of configuration model like DLIM-221.
Technical parameters

1) Input power supply: single phase three wire system, AC220 V ± 10%, 50 Hz
2) Output power: DC24 V
3) Machine capacity: About 8kw
4) Working environment: temperature 0 ℃ - 40 ℃, relative humidity < 85% (25 ℃), no water condensation, altitude < 4000m
5) Recommended working pressure: 0.3-0.7mpa.
6) Equipment area: About 7.5m.The actual design size shall prevail.2
7) Safety protection function: emergency stop button, limit device, processing protective cover, warning light, etc.
Training projects that can be completed:
1) Installation and application of PLC programming software
2) Press and application of HMI touch screen programming software
3) Robot installation, debugging, programming and Application
4) Installation, debugging and application of robot fixture
5) Installation and application of robot off-line programming software
6) The application of assembling, repairing and programming of NC Machining Center
7) Installation and programming application of online measurement system
8) Application of visual inspection technology
9) Communication debugging and application of AGV car
10) Application of bus communication technology
11) Application of industrial automation network
12) Application of PLC Technology
13) Application of motor drive control technology
14) Application of motion control system
15) Use of instruments
16) Application of MES production management execution software
17) Application of virtual simulation technology in intelligent manufacturing
18) Safe and civilized production, etc
FAQ
Q1. What other services can Dolang provide besides teachingequipment?
Answer: Curriculum standard, teacher courseware (PPT), teaching equipment training list, examination question bank, classroom task list, students' books (learning materials), teaching software, etc
Q2. What kind of certification?
Three system certification ISO9000, ISO14001, OHSMS28001; CE certification, SGS certification and Dolang are gold medal members of worlddidac.
Q3. What can Dolang do for our teachers?
Answer: a) Dolang group has Shandong Dolang vocational school, which is specially responsible for the training of teachers. Our national teacher training courses and provincial teacher training courses all cooperate with Dolang school;
B) Dolang has a large number of Chinese vocational college resources, which can also be used for teacher training in your country.
Q4. What kinds of training methods will Dolang provide?
1. We supply you detailed manual books, video and online training service.
2. We supply you training at site, we can send engineer to your place for training
3. You can send your people come to Dolang for training.