DLSKB-C802C1 CNC Lathe Machine Comprehensive Training Equipment (Semi-real object)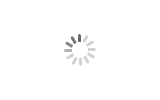 DLSKB-C802C1 CNC Lathe Machine Comprehensive Training Equipment (Semi-real object)
Prominent training: The system adopts a mobile hanging box method, which can facilitate the design of various small engineering projects, and fully exercise the students' practical ability and comprehensive problem-solving ability.
Electricity protection: Add protection functions to the input and output terminals of industrial components to avoid damage and damage to the equipment caused by repeated, frequent and incorrect operations.
DLSKB-C802C1 CNC Lathe Machine Comprehensive Training Equipment (Semi-real object)
Equipment Overview
The training system can meet the requirements of higher education institutions for the installation and maintenance of electromechanical equipment, electromechanical technology application, electrical operation and control, electrical Center) Programming and Operation Practical Textbooks", "CNC Machine Tool Programming and Skill Training", "Mechatronics Control Technology", "Numerical Control Maintenance and Programming Technology", "The Principle and Application of CNC CNC", "Numerical Control Equipment Maintenance", "Numerical Control Processing technology" and other related courses and the teaching and training requirements of electrical instrumentation and measurement, electrical and automation majors.
Technical Parameters
1. Power supply: three-phase five-wire system AC380V±10% 50Hz
2. Control power supply: DC24V
3. Brake power supply: DC5V
4. Machine capacity: <5 KVA
5. Dimensions: 1455×640×1700 (mm)
6. Safety protection: leakage protection (action current: ≤30mA) overcurrent protection, overload fuse protection
7. Working environment: temperature -10℃~+40℃ relative humidity<80%(25℃)
Training Content
1. Hardware connection
2. Understanding of the servo drive
3. Power on the system
4. Basic operation of CNC machine tools
5. Preliminary knowledge of system debugging
6. System basic parameter setting
7. PMC programming and debugging
7.1 Use ladder diagram programming;
7.2 Logic instruction programming;
7.3 Function module diagram programming;
8. Use of frequency converter
8.1 Understand the meaning of each parameter of the inverter, and will modify each parameter;
8.2 Master various control methods of the inverter.
FAQ
Q1. What other services can Dolang provide besides teachingequipment?
Answer: Curriculum standard, teacher courseware (PPT), teaching equipment training list, examination question bank, classroom task list, students' books (learning materials), teaching software, etc
Q2. What kind of certification?
Three system certification ISO9000, ISO14001, OHSMS28001; CE certification, SGS certification and Dolang are gold medal members of worlddidac.
Q3. What can Dolang do for our teachers?
Answer: a) Dolang group has Shandong Dolang vocational school, which is specially responsible for the training of teachers. Our national teacher training courses and provincial teacher training courses all cooperate with Dolang school;
B) Dolang has a large number of Chinese vocational college resources, which can also be used for teacher training in your country.
Q4. What kinds of training methods will Dolang provide?
1. We supply you detailed manual books, video and online training service.
2. We supply you training at site, we can send engineer to your place for training
3. You can send your people come to Dolang for training.