DLSKN-X802D031 Intelligent CNC Milling Machine Comprehensive Taining Equipment of vocational education equipment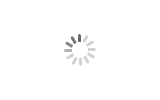 DLSKN-X802D031 Intelligent CNC Milling Machine Comprehensive Taining Equipment of vocational education equipment
(1) The equipment is intuitive: the main equipment adopts the directly exposed installation form, the equipment can be displayed in front of the students more intuitively, and the digital control and physical control adopt plug-in connection.
(2) Flexible structure: The system adopts a modular structure, the use and combination of the system are more flexible, and it can meet various content requirements such as experiment and training.
DLSKN-X802D031 Intelligent CNC Milling Machine Comprehensive Taining Equipment of vocational education equipment
Equipment Overview
The DLSKN-X802D031 Intelligent CNC Milling Machine Comprehensive Taining Equipment of vocational education equipment can meet the requirements of higher education institutions for the installation and maintenance of electromechanical equipment, electromechanical technology application, electrical operation and control, electrical Center) Programming and Operation Practical Textbooks", "CNC Machine Tool Programming and Skill Training", "Mechatronics Control Technology", "Numerical Control Maintenance and Programming Technology", "The Principle and Application of CNC CNC", "Numerical Control Equipment Maintenance", "Numerical Control Processing technology" and other related courses and the teaching and training requirements of electrical instrumentation and measurement, electrical and automation majors.
Technical Parameters
1. Power supply: three-phase five-wire system AC380V±10% 50Hz
2. Control power supply: DC24V
3. Brake power supply: DC5V
4. Machine capacity: <8 KVA
5. Dimensions: 1455×640×1700 (mm)
6. Safety protection: leakage protection (action current: ≤30mA) overcurrent protection, overload fuse protection
7. Working environment: temperature -10℃~+40℃ relative humidity<80%(25℃)

Training Content
1. DLSKN-X802D031 training platform hardware training
1.1 Installation between the modules of the platform;
1.2 Practical training of the power supply of the body
2. Training of mechanical adjustment of semi-physical milling machine
3. Power-on training
3.1 Power supply training of 802D CNC system;
3.2 Power supply training for I/O modules;
3.3 Power-on training of the servo spindle module;
3.4 Power-on training of the servo feed axis module;
3.5 Training on the line connection between modules;
3.6 The training of the line connection between the module and the platform;
3.7 Connection training between the platform and the peripheral circuit.
4. CNC system training
4.1 CNC system programming training;
FAQ
Q1. What other services can Dolang provide besides teachingequipment?
Answer: Curriculum standard, teacher courseware (PPT), teaching equipment training list, examination question bank, classroom task list, students' books (learning materials), teaching software, etc
Q2. What kind of certification?
Three system certification ISO9000, ISO14001, OHSMS28001; CE certification, SGS certification and Dolang are gold medal members of worlddidac.
Q3. What can Dolang do for our teachers?
Answer: a) Dolang group has Shandong Dolang vocational school, which is specially responsible for the training of teachers. Our national teacher training courses and provincial teacher training courses all cooperate with Dolang school;
B) Dolang has a large number of Chinese vocational college resources, which can also be used for teacher training in your country.
Q4. What kinds of training methods will Dolang provide?
1. We supply you detailed manual books, video and online training service.
2. We supply you training at site, we can send engineer to your place for training
3. You can send your people come to Dolang for training.