DLYY-DH202 Siemens PLC Hydraulic Training System vocational education equipment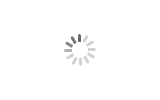 DLYY-DH202 Siemens PLC Hydraulic Training System vocational education equipment
·Satisfy school experiment requirements
·Basic and teaching training system that meets actual application needs
·Sturdy and stable equipment structure
·Low noise operation
·Clear layout and intriguing design
DLYY-DH202 Siemens PLC Hydraulic Training System vocational education equipment
Equipment Overview
This DLYY-DH202 Siemens PLC Hydraulic Training System vocational education equipment is equipped with various hydraulic control valves and hydraulic cylinders and other hydraulic components and related tools. Learn the theoretical knowledge and observe the appearance characteristics of the hydraulic components through the manual, and deepen the students' understanding of the structure and working principle of the hydraulic components. Install and debug the entire hydraulic transmission system. The training system adopts an open structure operating panel. Various hydraulic components can be flexibly installed on the operating panel. The components are connected by hydraulic hoses. The quick-change connectors of the hydraulic hoses can make the training experiment fast and safe. In addition to the conventional hydraulic basic control loop experiments, the system can also carry out hydraulic control technology application experiments, hydraulic technology course design, and programmable logic controller (PLC) learning and basic application experiments. It is a typical example of a perfect combination of electromechanics. Laboratory equipment
Training Content
1. Direction control loop
(1) Reversing circuit of manual reversing valve
(2) Reversing circuit of electromagnetic reversing valve
2. Pressure control loop
(1) Single-stage pressure regulating circuit
(2) Secondary pressure regulation
(3) Single-stage pressure reducing circuit
(4) Unloading circuit with "M" and "H" directional valve
(5) Pressure holding circuit with hydraulic control check valve
3. Flow speed control circuit with throttle valve
(1) Throttle speed regulation of the oil inlet
(2) Throttle and speed regulation of oil return
(3) Throttle and speed regulation by side oil circuit
4. Speed control circuit with speed control valve
(1) Throttle speed regulation of the oil inlet
(2) Throttle and speed regulation of oil return
(3) Throttle and speed regulation by side oil circuit
(4) Speed synchronization circuit of speed control valve
5. Sequential action circuit using sequence valve
6. Sequential action loop controlled by travel switch
7. Sequential action loop controlled by pressure relay
8. Adopt hydraulic control check valve one-way blocking circuit
9. Adopt hydraulic control check valve bidirectional blocking circuit
10. The locking circuit adopts "O" type directional valve
11. Relay control hydraulic basic circuit
12. PLC instruction programming, learning of ladder diagram programming
13. Learning and use of PLC programming software
14. PLC control reversing circuit of electromagnetic reversing valve
15. Other self-built circuits
FAQ
Q1. What other services can Dolang provide besides teachingequipment?
Answer: Curriculum standard, teacher courseware (PPT), teaching equipment training list, examination question bank, classroom task list, students' books (learning materials), teaching software, etc
Q2. What kind of certification?
Three system certification ISO9000, ISO14001, OHSMS28001; CE certification, SGS certification and Dolang are gold medal members of worlddidac.
Q3. What can Dolang do for our teachers?
Answer: a) Dolang group has Shandong Dolang vocational school, which is specially responsible for the training of teachers. Our national teacher training courses and provincial teacher training courses all cooperate with Dolang school;
B) Dolang has a large number of Chinese vocational college resources, which can also be used for teacher training in your country.
Q4. What kinds of training methods will Dolang provide?
1. We supply you detailed manual books, video and online training service.
2. We supply you training at site, we can send engineer to your place for training
3. You can send your people come to Dolang for training.